The island of Mauritius has declared that it is in a state of emergency after a ship offshore the island began leaking oil into the ocean.
The ship, who's name is MV Wakashio, hit a coral reef on the 25th of July, leading to the crew having to evacuate the ship. However, it has then started leaking oil into the Indian Ocean.
The ship was reportedly empty when it hit the reef, however it had 4,000 tonnes of fuel aboard.
A "state of environmental emergency" has been issued last Friday by the country's Prime Minister Pravind Jugnauth.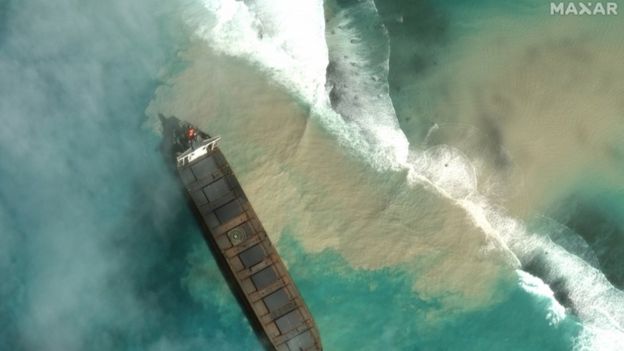 He is also asking for help from the French President Emmanuel Macron, since the island "does not have the skills and expertise to re-float stranded ships". Why France? because French island of Reunion is just a few kilometres away from Mauritius.
The island is known world-wide for it's coral reefs, full of many different species of animals, which are now all in danger of the oil leak.