Malta is known for its artistic side and through its history, our islands have gotten very rich in art, and also artists. A lot of the art which the island has, is located in Galleries all around the tiny island. And here are few of the most popular and visited ones;
National Museum of Fine Arts – located in Valletta. This art gallery is filled with art pieces such as paintings and sculptures and unique furniture which were gathered through all of the Maltese history. If you like classic and religious art as well as art portraying the Maltese history, and art pieces made by famous artists who once lived on the island, then this is a place you might want to visit.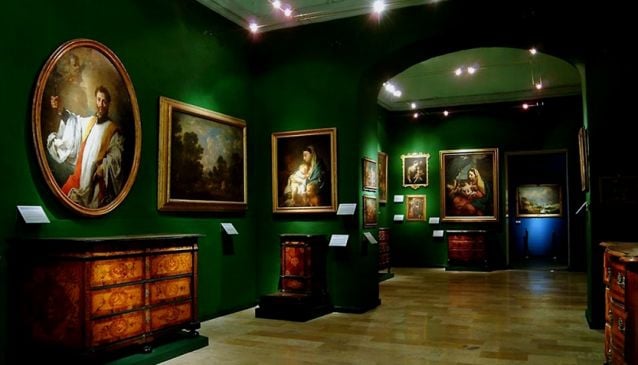 Christine X Art Gallery – located in Sliema. This art gallery has multiple different genres of art such as Abstract, Still life, Landscape and more. And some of the paintings are also for sale. If you're looking for an art gallery with variety, or something a bit more modern this might be the one for you.
Mdina Cathedral Museum – this art gallery is located in a magnificent baroque building on the right hand side of the Cathedral in Mdina. The Cathedral in Mdina is one of the richest Catholic places in Malta when it comes to valuable art pieces and other religious treasures. With that being said, the gallery consists of a lot of religious paintings along with other valuable religious objects which the cathedral gathered through the centuries. If you're looking for classic art, then this might be a place worth stopping by.
Palazzo De La Salle – another art gallery located in Valletta. Palazzo De La Salle is the main gallery of the Malta Society of Arts. In this gallery you'll find all sorts of art pieces; from sculptures to modern art to contemporary and more. Here you will also find events and exhibitions being held regularly. If you're not looking for a specific genre then this might be the place you'd want to visit.