The Italian Sea Group has partnered with Automobili Lamborghini to create a sports car inspired superyacht called Tecnomar for Lamborghini 63.
If you've ever sat in your Lamborghini and thought "if only I could drive this at sea"…. well now you can, but not until you pay the price of €3 million
The yacht has been named "Tecnomar for Lamborghini 63" in reference to Lamborghini's 1963 founding year & the project has been inspired by the Lamborghini Siàn FKP 37.
The design of the Tecnomar for Lamborghini 63 is greatly inspired by Lamborghini's super cars inside out. The interior features Lamborghini's 'iconic clean lines, hexagon shapes, Y-motif and materials' and the back of the yacht also looks very similar the the back of a lambo. Buyers will have a range of exterior colours to choose from and offered two interiors as an option.
Image from Lamborghini
Image from Lamborghini
This superyacht will be powered by a pair of MAN V12-2000hp engines and have a top speed of 60 knots. This will make it the fastest yacht Tecnomar has ever made.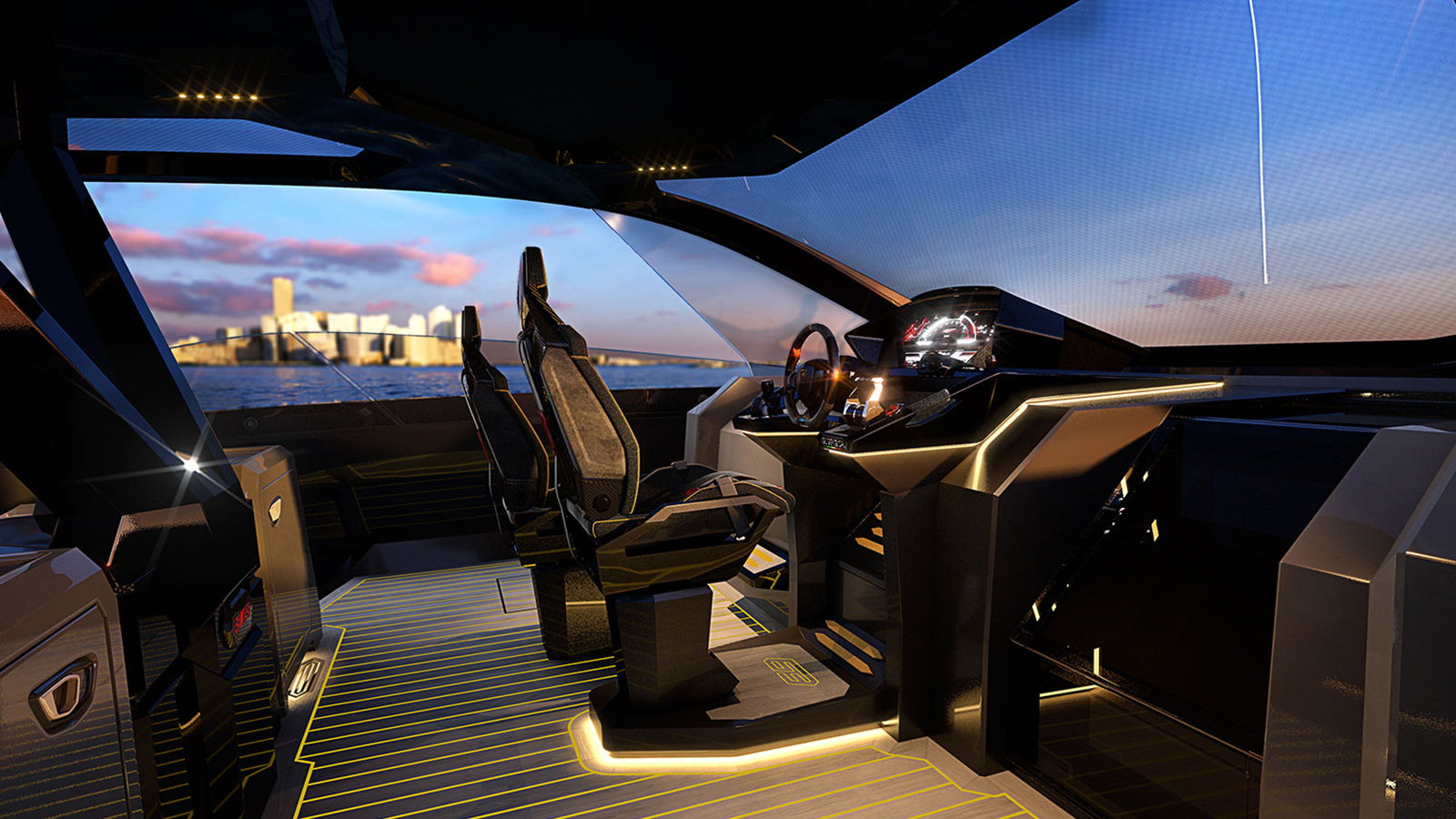 The Tecnomar for Lamborghini 63 won't be available untill 2021 and even then, most of us will only be able to enjoy it from a distance as the price-tag on one of these is more then we'll ever earn in a lifetime.